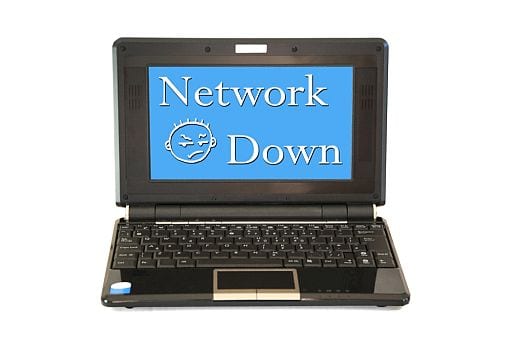 Today every school is wired for Internet use. It has become one of the main sources of education.  It is as necessary as books.
But there are always risks associated with using the Internet with students.  Some teachers and parents are suspicious about potential dangers of the Internet.
Nevertheless with proper understanding it can be one of the safest and most educational places to spend time.
Types of Internet information to watch out for.

•    Unwanted Advertisements – Advertisements that are inappropriate or distracts students.
•    Invasion of Privacy – Teachers need to make sure students are conscious about tempting contests, surveys, games, and product marketing activities.  Teach students to never give out their email address, passwords, or personal information of any kind online.
•    Unsolicited Communication – There are dangers inherent in online communication, such as unwanted and unsuitable communication by others.
•    Misrepresented Information – Teachers need to teach students how to differentiate between truthful, honest, and impartial information from resources that are imprecise, false, and fictional.
Potential Internet pitfalls for students.

•    Hacking into other computer systems.
•    Communicating with strangers.
•    Trusting all sources of information simply because they are found online.
•    Accessing inappropriate web sites.
•    Students give out personal information about themselves or others on web sites or in discussions.
•    Students become enticed and lost in a maze of advertisements.
•    Copying or using resources without citing the sources.
Strategies teachers should use to ensure students' safe use of the Internet.
•    Developing an Internet safety policy or adapting or using one of the many Internet safety policies found on the Internet. Teachers need to delineate the consequences for violating the Internet safety policy.
•    Always manage students when they are using the Internet.  Never let students use the Internet alone.
•    Do not let students communicate with individuals on the Internet unless a teacher or technology manager has initially set up the communication. Teachers should set clear guidelines about acceptable use of discussion groups, email, instant messaging and chat rooms.  Teachers must watch for unsuitable language.
•    Require students to record in a bibliographic format the URLs of the sites they use.
•    The schools or district's Acceptable Use Policy (AUP) should be reviewed before allowing the students to research on Internet.
•    Bookmark web sites ahead of time.  It's a good way to control students' revelation to unsuitable sites.