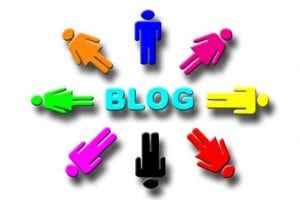 The idea of blogging online is to be able to drive traffic into the blog site to be able to view the blogs. There are a few ways that blogs can be made effective.
Blog about subjects that earn money.
One of the most important ways to blog is to be able to blog about subjects that would even generate revenue toward the blog. There are many pay per click organizations that offer a chance for bloggers to be able to earn money while they blog. This is a great motivation for people to be able to blog and earn money while they carry out their passion of writing their personal views. Being paid for views is a number one way for effective blogging.
Research information.
To be able to get more traffic into the blog site, giving information to the reader is a very important thing that one should remember, rather than just writing random thoughts. When the blogger starts involving themselves in doing a little bit of research on the topic and giving their views on factual data can help in bringing in the traffic. As a result of writing this way on blogs, it can raise the number of visitors to the blog spot from a few to hundreds of visitors who want to know about the most popular topic of discussion.
Talk about hot topics.
The next very effective way to blog is to be able to bring the reader a topic of controversy. Picking a suitable topic to share your views on is very important. People love reading about controversial topics. Movie reviews are another great way to get the traffic flowing in. People love watching movies. In addition, when people write their reviews on movies, it can attract a larger audience to the blog site.
Face the comments.
The important thing about writing about controversial subjects is that the comments under your blogs might increase and you will have a lot of negatives and positives to face. The positives are always easier to handle, but the negatives are the ones that will help you to grow your knowledge effectively. When you are prepared to handle even the negative remarks you might get on your topic, it starts building the learning curve to be able to broaden your views on the particular subject of discussion.
Share world events.
Another great way to be able to blog is to pick out a very interesting part of a newspaper, talk about it, and find out what others around the world have to say about it.
Happy blogging!