Blogging is now a long term phenomena.  There are books being written on blogging.  Topic varies from 'how to blog 'to 'why to blog' to 'ideas to blogging' etc.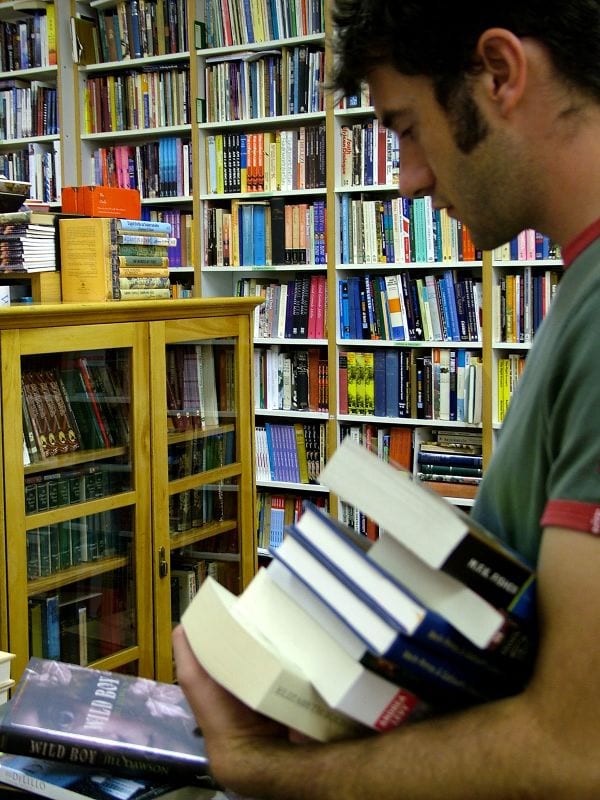 List of Popular Books on Blogging
Blog!  How the Newest Media Revolution is Changing Politics, Business, and Culture by David Kline and Dan Bursetein
In this book authors David Kline and Dan Burstein take a "big picture" look at blogging and its impact on these very important parts of our society. It says how blogging is changing the way people stay informed and participate in politics, business, and culture.
Blogging Heroes: Interviews with 30 of the World's Top Bloggers by Michael A. Banks
This book interviews some of the brightest stars in the blogosphere, including Peter Rojas, Robert Scoble, Gina Trapani, Richard MacManus and many more.
Blog Schmog: The Truth About What Blogs Can (and Can't) Do for Your Business by Robert W. Bly
In this book, Robert W. Bly gives readers a realistic view of what blogging is all about, and what it can do for your business in the long run.
Publish and Prosper: Blogging for Your Business by D. L. Byron
This book discusses blogging from the perspective of a business person and gives specific information on how differentiate your site from 'hobby blogs.'
Hands-On Guide to Video Blogging and Podcasting: Emerging Media Tools for Business Communication by Lionel Felix
Blog traffic can be increased exponentially when you start producing video blog posts. This excellent book is a basic but comprehensive look at the newest technology, tools and platforms for video blogging and podcasting.
No One Cares What You Had for Lunch: 100 Ideas for Your Blog by Margaret Mason
This book offers unique ideas and a healthy dose of inspiration for individuals that are trying to make a name for themselves with their blog.
The Corporate Blogging Book: Absolutely Everything You Need to Know to Get It Right by Debbie Weil
This book helps corporate bloggers understand the world they are entering, and shows this how to avoid some cliché pitfalls which will set them back as they take on this exciting new medium.
The New Influencers: A Marketer's Guide to the New Social Media by Paul Gillin
This book helps traditional marketing people grasp the concepts that they need to make social media work for them and gives specific examples of how to operate within this new system of marketing and networking.