The recognition of online tutoring sessions is gaining a great deal of popularity. This is because both students and parents find this method very helpful and advantageous.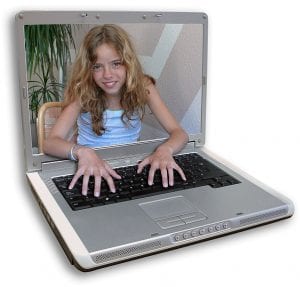 The cost for appointing private tutors is getting costlier, in fact tutoring through computers and Internet where distant teachers well qualified to give tuition are available at much reduced cost. So parents in today's time prefer to have these online tutors.
Time is one another factor that lets student opt for online tutoring sessions.
When it comes to blogs, same is true. All beginners in blogging prefer to have online tutoring sessions as it provides real time experience. And most important, it is something one cannot learn from books so online videos, audios are a better kind of help.
Advantages of online tutoring sessions for beginners in blogging
1.  One can devote time according to their convenience.
2.  Being a real time activity, one can see the demo versions and do the same with some personalized settings.
3.  There are many websites that offer interface to create blog. They also give online tutoring to help in creation of their own blogs.
4.  It is much safer as it does not give any physical insecurity.
5.  It's a competitive world and one needs to have more than an average level of education. Online education is something that can keep you at par with the current methods of education. It helps with in-depth education about each and every subject.
6.  Time is a big factor as one can study and have tutoring sessions according to the availability of time and comfort. As every individual have different preference time when they feel that they can better grasp the lessons.
7.  It is time saver as well as cost effective. One does not need to go to tuition centers, libraries, etc.
8.   Students get individual attention when attending online tutoring as it is mostly one to one. This helps a tutor to find about the problem of student. Since this tuition is online student need not face a teacher so he can share his problems without any fear.
Set up an Online Blogging Lesson NOW
Online tutoring sessions has improved the educational standard of students in the world. The websites for online tutoring sessions are one of the most searched about sites by the students. It is because they find it a perfect mode to study.
Another reason is that traditional teaching sometimes bores the student, so they want something that is happening and latest. With online tutoring session's students can study the subject of their interest within the comfort of home as well as interact with other students around the world.