Some parents fear technology limits communication skills. However, the internet has also become a prized resource for children. Blogging for kids is an excellent way to reconcile the potential of the internet's resources with the ever growing need to become a skilled communicator. The following is a list of 101 resources for blogging for kids.
The Basics of Blogging for Kids – Tips For Parents
1. For parents whose children want a blog but do not understand what that means. What is a blog?
2. This guide also explains blogs in the context of parents and educators.
3. Why blogging for kids matters.
4. There are some excellent guidelines here.
5. This Mashable article is full of great tips on how to start up a blog for your child.
6. Joanne Mallon has been advising parents on blogging for kids since 2010 when she started blogs with her two young bloggers. She edits Kidsblogclub.com. The blog has many great tips from kids, for kids, for starting a kid's blog.
7. Kids Blogger Club is filled with kid to kid advice for keeping a blog.
8. Imagination Soup is a parent's guide to helping kids make a blog.
9. For more information on how a blog helps children with writing.
10. Some tips on knowing if your kids are ready to blog.
11. Advice and guidelines for parents whose children or teens enjoy blogging.
12. Article discussing whether or not parents should let their children use blogs.
Benefits of Blogging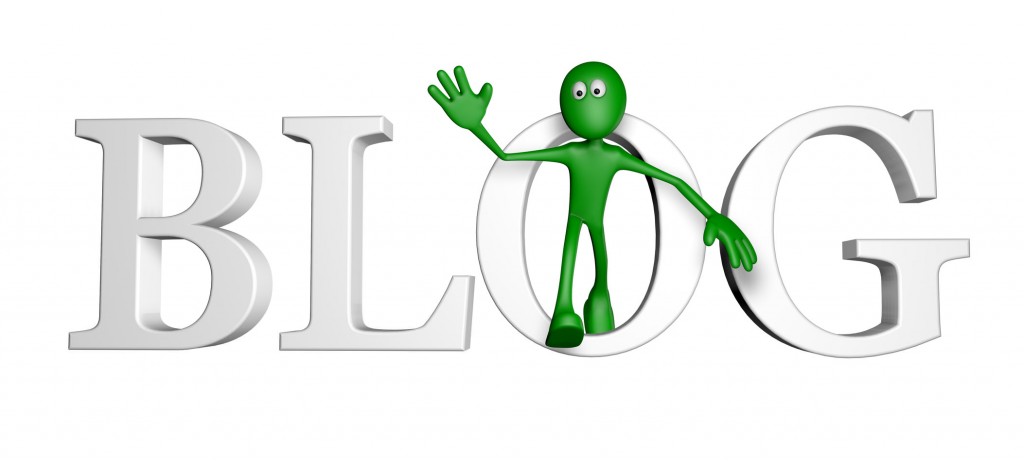 13. Explains benefits of blogging for kids.
14. Should children be encouraged to blog?
15. Introduction to blogging.
16. Educational benefits of blogging.
17. Benefits of blogging for kids.
18. 79 Reasons Why Kids Should Start Blogging
19. Infographic – 10 Positive Benefits of Blogging for kids by Dr. Patricia Fioriello
20. eGuide – 10 Positive Benefits of Blogging for Kids by Dr. Patricia Fioriello
Places for Kids to Blog
21. Kidblog.org is an education-based blogging site used by 3 million K-12 students. Teachers can use them in their classrooms.
22. EduBlogs.org is another popular blogging site used in classrooms to promote sharing ideas and to practice blogging.
23. Weebly also has educational blogs for classrooms.
24. ZooBlogs is an extension of the children's email provider Zoobuh. Kids can start their own blog on the site in a safe and monitored web environment.
25. HelloKids.com is a children's blogging website where kids can set up their own blogs and read blogs written by other kids.
26. WordPress.com has many starter templates and is meant for bloggers 13 and up. This is a great place for teens to get started or for parents to begin a blog to run with their children.
27. Blogger.com also is easy and free to use, making it great for both teens and parents/younger children. There is also a 13 year old rule on blogger.com.
28. LiveJournal.com is meant for teens who enjoy blogging. It is not centered around younger children.
29. SOSblogs.com has no lower age limit and is very easy to get started. It could be enjoyable for a first blog.
30. Squidoo.com is filled with many micro-blogs. The age level is teen or older, but it could be a great way for parents and younger children to work together on a joint blog.
31. Xanga.com is a blogging site very popular among teenagers.
32. MySpace.com is very popular as a blogging for kids social network site.
33. Kidzworld.com blogs are places where kids can offer advice to other kids or talk about common interests. Also is a good place for a kid to discuss their outside blog safely with other youngsters.
34. SI Kids is a great way to get boys interested in reading and writing through sports blogs.
35. National Geographic Kids is a place where kids can blog about a number of topics which interest them.
36. This Telegraph article features children who write their own blogs.
Blogging in the Classroom
37. A guide on involving parents in classroom blogs.
38. How-to guide for setting up a classroom blog.
39. Tips on creating a kindergarten classroom blog.
40. Lesson plan things you need to do before blogging with students.
41. 5 steps to starting a classroom blog.
42. Blogging resources for classroom teachers.
43. How to create a classroom blog using kidblog.org.
44. 45 benefits of educational blogging.
45. The benefits of blogging for Kids
46. Blog basics for teachers.
47. 10 ways to use your EduBlog to teach.
48. Classroom blogging: a multitude of benefits.
49. Blogging in the classroom. A great way to engage and inspire learners.
50. The top classroom blog of 2012 can be seen here.
51. The first runner up for best classroom blog of 2012.
52. The second runner up.
Blogs by Kids for Kids!
53. Jake Bones
54. Libdem Child
55. Child Tastic Books
56. Tolly Dolly Posh Fashion
57. The Tomorrow Club
58. Biba Photos
59. Major Love of Film
60. Emily Jane
61. Call Me Hanna
62. New 2 Combria
Teen Bloggers
63. Tavi Gevinson is another inspiring role model whose blog has now become an internet fashion magazine, The Rookie.
64. A positive look at teen bloggers.
65. More details on teen blogging benefits.
66. Blogging helps socially awkward teens.
67. Teens say benefits of blogging worth the risk.
68. Teen blogging at Huffington Post.
69. Benefits of making blogs as teens.
Blogging Books and Writing Tips
All the resources mentioned are free; however, since we are discussing books and guides, it was necessary to include a few selections* that are for purchase.
70. *Children's blogging books can be very helpful.
71. *Raising Digital Families-Dummies Computer Book
72. *Blogging-Passion-Community
73. There are also resources for helping kids write their own blogs – an example.
74. Different ways to write a blog post.
75. Where can I start a free blog for kids?
76. General guides for writing a blog will also be very helpful.
77. The 12 Dos and Don'ts of writing a blog.
78. Tips to Write Amazing Blog Posts
79. Write a famous blog!
80. Write a good interesting blog.
81. 5 tips for writing brilliant blog titles.
82. To steer kids away from writing strictly angry blogs.
83. How to write a rant blog.
84. How do we benefit from sharing our blog thoughts.
Managing a Blog
85. Find a good template to go behind the text. A good design will help its appearance a lot.
86. Blog templates for kids.
87. Free blogger template.
88. Blogger template kids style.
89. Managing comments and clicks are especially important in a children's blog.
90. Commenting guidelines.
91. How to teach commenting skills.
92. Let's not forget our site – Kids Learn to Blog– a place where blogging for kids tips are shared with parents, teachers and students.
Internet Safety is Always Important
93. Surf Net Kids is a parent-centered site full of advice on how to navigate the internet with a child. The experts can answer questions or provide tips.
94. Wired Safety is a website which explains protection and online risks to parents whose children frequently go online.
95. This article has additional safety tips for parents whose kids either have begun blogging or reading the blogs of others.
95. General summary of web safety.
97. A CBS news report on safe blogging for kids.
98. Tips on keeping predators away from your child's blog.
99. Explains why internet use should be monitored.
100. Advice from Katie Couric on online safety.
101. Examples of how children can use blogs to demonstrate interests, change the world, and practice good web safety.